Find out what's new from Mr. Vinchattle!

8/26/2022
Dear Parent/Guardian:
We had a sensational first week at Lewis Central High School! We were excited to welcome the class of 2026 on Tuesday morning. Their energy and enthusiasm got us off to a great start. We had a successful pep rally on Thursday to highlight all the fall activities. Thank you to the staff and students for making my first start of the school year a memorable one!
Last night's Game of Champions was arguably the largest event that Lewis Central High School has hosted. The atmosphere was unprecedented! Thank you to Titan Nation for your patience and cooperation during this event. I would like to publicly thank our Activities Director, Jim Dermody, and all the staff members that helped make last night special. There were outstanding performances from the Titan band, cheerleaders, and dance team! Congratulations to Coach Kammrad and the Titan football team on an unforgettable win!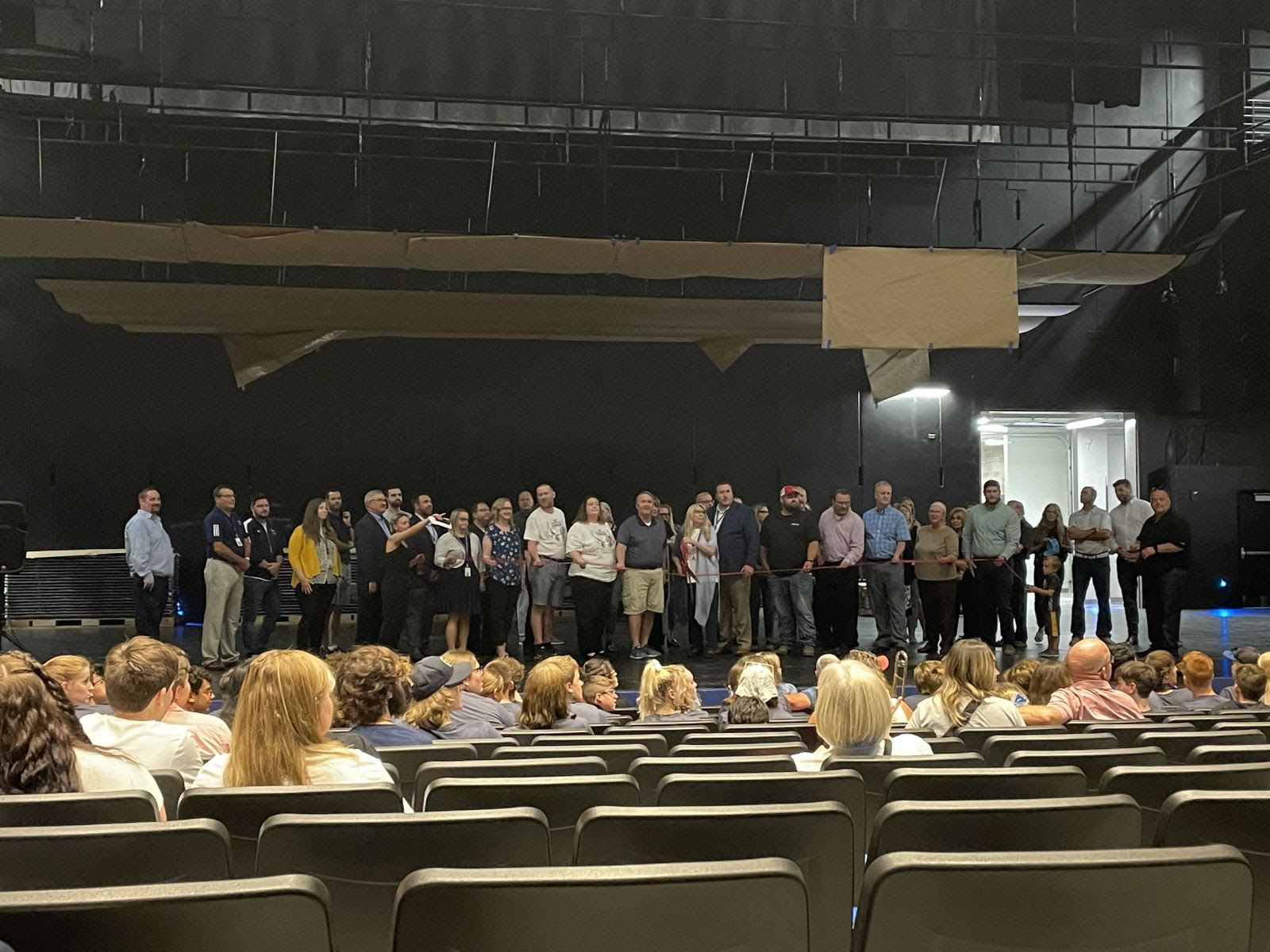 Titan Nation also hosted a ribbon cutting for our fabulous new Performing Arts Center. This facility is second to none! I am excited for the opportunities this will provide for the students at LCHS and our community. Lewis Central High School Auditorium officially opened with ribbon cutting
LC Titan, Dave Byrne All Titans know Dave Byrne and the incredible work he has done helping our Titans stay healthy or get healthy on the playing field. Dave started as the athletic trainer at Lewis Central in 1993 and for almost 30 years, he was a mainstay on the Lewis Central sidelines. Dave has battled cancer since 2014 with multiple surgeries, chemo, and radiation treatment. Like the champions on the Lewis Central sideline, Dave has also been a champion in his fight against cancer. As a huge Thank You to Jennie Ed Trainer Dave Byrne, Coach Kammrad presented Dave with a state championship ring from last year's state championship. Dave was instrumental in keeping the Titans healthy on their road to the title. Dave, thank you for all you have done for the Titans. We are honored to present this championship ring as a token of our appreciation. You are and will always be a TRUE TITAN! Thank you, Dave!
Upcoming home events:
Saturday, Aug. 27

Home Volleyball Tournament - 9:00 a.m.

Thursday, Sept. 1

Girls Swimming vs. Carroll - 5:30 p.m.

Tuesday, Sept. 6

Volleyball vs. Atlantic/Creston - 4:00 p.m.

Thursday, Sept. 8

Volleyball vs. Harlan - 5:30/7:15 p.m.
Proud to be a Titan!
Joe Vinchattle
Principal